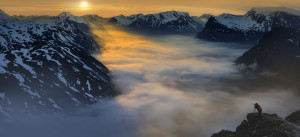 Hi and Thank you for visiting my website!
Here, I am supposed to write grand words about myself in the third person. In turn, you are supposed to pretend you don't even suspect that it was me writing about myself. But that's rather half-baked, isn't it?:)
Most of the time I am an outdoor photographer. This is not a job it's my deepest passion it's who I am
To me happiness is only real when shared and truly hope you will enjoy the beautiful world we live in through my lenses.
Currently live in Portland,
Maine
. At the age of 13 I got my very first camera. It was a flimsy one that worked for about a week…I had it though long enough to plant the seed and for photography to be a part of my life ever since.  My ardor has taken me to places far off the beaten path, often times before dawn or in  the blistering cold,
searching for Wildlife
. I have spent countless hours climbing peaks or wandering in the wilderness, waiting  for the best light and composition. 
During my travels I have also found it to be very fascinating photographing people
.
Portraits often tell stories and capture the uniqueness of every person, independent of their origin, religious beliefs, education, monetary wealth, etc.
I'm an avid traveler,an adventurer and i love very much hiking, paragliding, climbing mountains, and below are some of my favorite visited places:
2012:  Traveled twice to Patagonia (both southern Chilian and Argentinian part). I fell in love with  the Andes  Mountains and the majestic Torres del Paine National park ,where I hiked the popular 55 km "W" circuit; Lago de Grey and Grey Glacier; El Chantel and Mt. Fitz Roy, El Calafate; Perrito Moreno Glacier, etc.
2013:  Completed the 44 km trek to Ciudad Perdida in northern Colombia, hidden in the jungle for more than a thousand years (loosely translates as the Lost City, built in 800AD, some 650 years before Peru's Machu Picchu).
2014:  Climbed twice to Mt Everest Base Camp – once from Nepalese side : (Everest south base camp – 17,598 ft , from there you get  spectacular views of all the Himalayan mountain range)  and then from Chinese/Tibetan side : (Everest north Base Camp – 18,192 ft ,which offers the best view of Mt Everest )
2015:  Went to Tanzania and made it to the summit of Mount Kilimanjaro – the highest mountain in Africa and the highest free-standing mountain in the world at 19,341 ft  above sea level
2016:  Went to Ethiopia and climbed Erta Ale .The Danakil Depression, in the northeastern corner of Ethiopia, has the distinction of being the hottest place on earth, with recorded temperatures of 125 degrees. It's sometimes called "the gateway to hell." The lava lake in the Erta Ale volcano is one of only 4 active lava lakes in the world. The area below the summit was formed by eruption craters, and sits at 150 feet below sea level, one of the lowest  spots on the planet, full of geysers, acid ponds, and other weird land formations
2017: Finally, my dream has come true-completed an expedition to The Falkland Island,South Georgia Island,The South Shetland Islands , the Antarctic Peninsula, and crossed the Antarctic circle on January 17/2017 ,reached 66°33'S 44°E. On January 17/1773 the Antarctic Circle was crossed for the first time in history
2017: Hiked 80km in the Icelandic highlands,Laugavegur Trek is one of the most popular hiking trail in Iceland. The landscape is like nothing you have seen before, rhyolite mountains, green and lush valleys, lava fields and glaciers.
2017: My third trip to magical Iceland,this time in Winter. The land of fire and ice ,unique contrasts and natural wonders. I just totally love it!!!
2018: Completed two expeditions to the Polar regions,this time to the Arctic Circle, including Lofoten Islands,Arctic Norway,Svalbard archipelago and Greenland (above the Arctic Circle)
As of September 2019, I've traveled to 79 countries in six continents – North & South America, Africa, Asia, Europe and Antarctica and would love to share our beautiful planet with you